Former White House Executive Chef Walter Scheib found dead in New Mexico – Fox News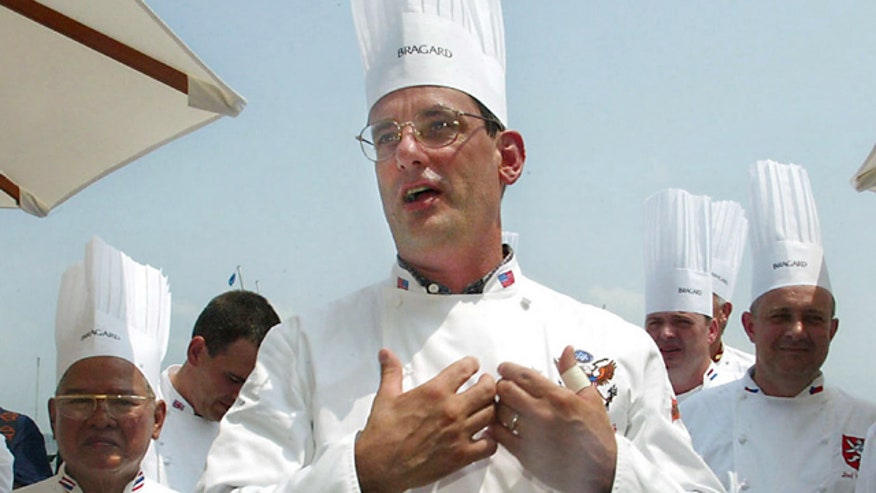 Walter Scheib, the former White House executive chef who had been missing for over a week, was found dead Sunday in New Mexico. He was 61. 
The Taos News reported that Scheib's body was found in a river approximately 20 to 30 feet off a hiking trail in the mountains above the Taos Ski Valley. The New Mexico State Police said the spot where the body was found was approximately 1.7 miles from the Yerba Canyon trail head where Scheib's car was located. 
Authorities said that they did not believe Scheib had not informed anyone of his hiking plans and was not believed to have been prepared for more than a day outdoors. Scheib had recently moved from Florida to New Mexico, and reportedly went for a hike June 13. His girlfriend reported him missing the next day. The 4-mile Yerba Canyon trail follows a canyon bottom before climbing to 3,700 feet in elevation, according to the U.S. Forest Service website.
Search coordinators said cell phone data showed that Scheib was last connected to a cellular signal at around 3 p.m. local time near a peak. They said that suggests that Scheib either reached the summit of the trail or came close to it before encountering trouble on his descent. The National Weather Service reported that storms had pounded the area around the time Scheib's cellular signal was lost.
Scheib, who graduated from New York's Culinary Institute of America in 1979 and later worked at grand hotels in Florida and West Virginia, became White House executive chef in April 1994 when then-First Lady Hillary Clinton hired him.
He was in charge of a full-time staff of five and oversaw a part-time staff of 20. Scheib was known for refocusing the White House kitchen on distinctly American cuisine with seasonal ingredients and contemporary flavors. He was responsible for preparing everything from First Family meals to formal State Dinners.
Last month, Scheib cooked dinner for a cancer charity's fundraiser at a hotel in Scranton, Pennsylvania. He told the Times Leader newspaper that preparing meals at the White House had required him to have a different outlook on food and cooking.
"When you're working at the White House, it's not a hotel or a restaurant, or a private club. It's a personal home," Scheib said. "Our goal wasn't just to cook food at the White House, it was to give the First Family an island of normal in a very, very crazy world."
His creations were served to many world leaders including Tony Blair, Jacques Chirac, Vicente Fox, Nelson Mandela and Boris Yeltsin.
Scheib left the White House in 2005 when Laura Bush let him go. He became a food consultant and speaker, often entertaining guests with anecdotes from his time at the White House. He also appeared on the Food Network's "Iron Chef America" show in 2006.
Scheib also wrote a book about his experiences entitled "White House Chef: Eleven Years, Two Presidents, One Kitchen." It was published in 2007.
The Associated Press contributed to this report.
CommentsWrite a Reply or Comment: